March 5: Monthly Meeting
Extreme Astrophysical Objects Through A Small Telescope
Savvas Koushiappas
Prof. Koushiappas will discuss extreme astrophysical objects that can be viewed through a small telescope. Even though a small telescope is limited due to its small aperture (less than 6 inches), there is a plethora of mind-boggling objects that can be viewed. He will also discuss the observational properties of extreme objects and give an overview of the physical processes that give rise to these objects.
Professor Koushiappas works in the interface of particle astrophysics and cosmology. He is interested in the structure and distribution of dark matter in the Universe, as well as astrophysical processes that can help identify the particle nature of it. He joined Brown University in the summer of 2008. Before that he was a postdoctoral researcher in the Theoretical Division at Los Alamos National Laboratory, and prior to that he was a postdoctoral researcher in the Department of Physics at ETH-Zurich (Swiss Federal Institute of Technology). He received his Ph.D. from The Ohio State University in 2004.
Related Links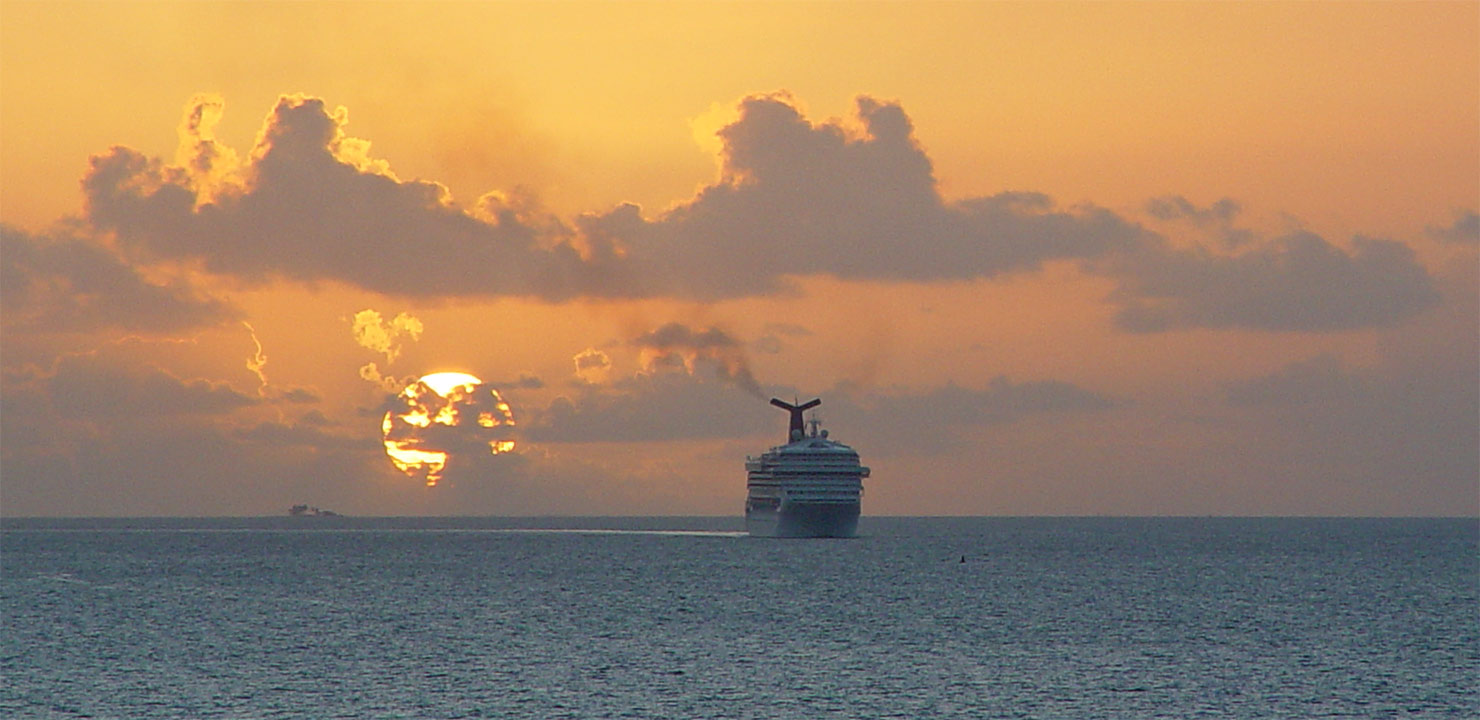 My advice to all considering a cruise is to bring with you either large pair of binoculars or a small aperture telescope. One would think conditions on the ship would provide both enhancements and some challenges for viewing. The dark sites achieved at sea are fantastic with slight interference from the ship lighting. The low elevation and the possibility of a thin fog that may arise depending on water verses air temp are the main challenges. The other perceived issue most would think is the movement of the ship on water, but my experience on both cruises has shown this not to be significant obstacle due to the ships size and calm seas. On both cruises we had balcony suites, nothing like having the view of the sea 24/7. It's nice to have an early morning coffee, a late night drink or to just get away by your selves for a while. It also provides a great observing platform after the sun has set and skies have darkened.
What is the most colorful double star in the night sky? Most amateur astronomers would vote for β Cygni (Albireo). Others might cite γ Andromedae (Almach), ι Cancri, ξ Bootis, or η Cassiopeiae. Sadly overlooked is a double star that might challenge them all – h 3945 in Canis Major. It is arguably the most colorful double star in the winter sky and, in fact, has been nick-named the "Winter Albireo."
This month Dave Huestis presents some of the astronomical highlights for March. That is of course if the persistent poor weather lessens its grip on southern New England. When that transition does take place we will still be able to observe Mars, and Saturn will become the primary object of focus as we head into Spring. Daylight Saving Time at mid-month will force stargazers to begin observing one hour later. And near month's end Venus and Mercury will put on a fine show.
Help us complete our archives...