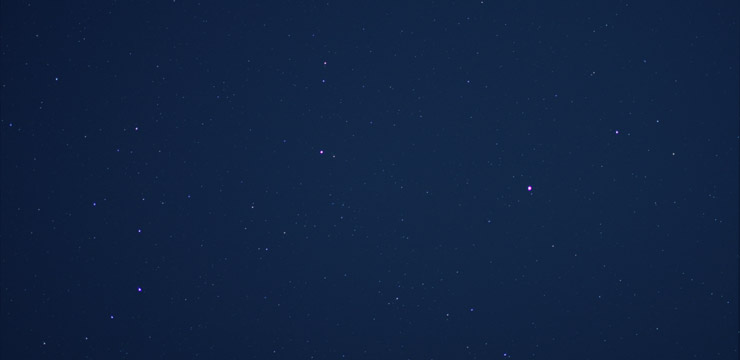 A Selection of Double Stars in Boötes
During the warm summer evenings, the constellation Boötes is perched high in the sky after sunset. The Herdsman is a rich hunting ground for double stars. Ten of the best are described below. All are plotted in any standard star atlas. Data on magnitudes and separation were taken from the Washington Double Star Catalog.

Kappa Boötis - magnitudes 4.6 and 6.6, separation 13.5 arcseconds. Pretty pair with a striking deep blue companion.

Iota Boötis - mags 4.8 and 7.4, sep 38.7". Located in the same low-power field with kappa. Nice sight!

Struve 1835 Bootis - mags 5.0 and 6.8, sep 6.2". Part of an attractive row of stars in the extreme southern part of Bootes.

Pi Boötis - mags 4.9 and 5.8, sep 5.5". One of the loveliest sights in Bootes.

Zeta Boötis - mags 4.5 and 4.6, sep 0.7". This binary, with a period of 123.4 years, will require an 8-inch scope with excellent optics. Slowly closing.

Epsilon Boötis - mags 2.6 and 4.8, sep 2.9". A good test for a 3-inch, because the secondary is often lost in the glare of the primary. Gold and blue colors.

39 Boötis - mags 6.3 and 6.7, sep 2.7". A beauty! Easy when the seeing is steady.

Xi Boötis - mags 4.8 and 7.0, sep 6.3". A binary pair (period = 151.5 years) with striking yellow and reddish colors.

44 Boötis - mags 5.2 and 6.1, sep 1.9". Another binary pair (period = 220.0 years). This one is also slowly closing, but can still be split in a good 3-inch scope.

Delta Boötis - mags 3.6 and 7.9, sep 103.8". Wide pair. An easy small telescope target..

Mu Boötis - mags 4.3 and 6.7, sep 107.1". Another wide, small-scope pair, but wait! The secondary is a close binary pair (mags 7.1 and 7.6, sep 2.2").
When to Observe
Constellations