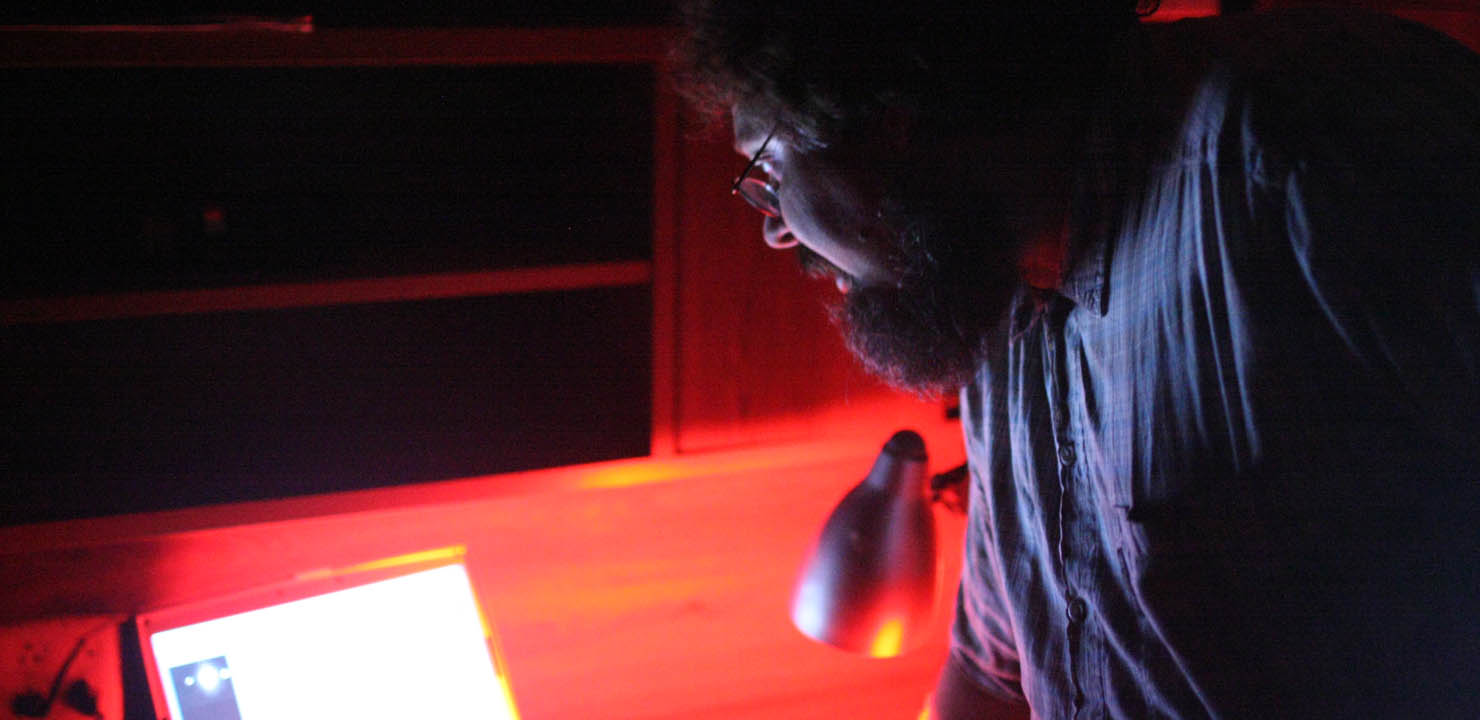 Summer Saturday meeting & open night with spectroscopy demonstration
Our June 2012 meeting was the first of the new format where we are holding our monthly meetings on Saturday evenings during the summer, beginning with a potluck dinner, followed by the main presentation. After a brief intermission, member presentations followed, and then our regular Saturday open night. Savvas Koushiappas presented on Understanding Light, and members Gerry Dyck, Jim Hendrickson, and Jack Szelka presented on their respective trips to New Mexico, Mount Wilson, CA and Chino Valley, AZ to observe the May 20 annular eclipse (Gerry from New Mexico) and the transit of Venus.
Peeptoad pond was abuzz with a symphony of bullfrogs and various other amphibians as well as an abundant display of fireflies, more so this year than during the past several.
Predicted partly cloudy conditions gave way to clear skies for a spectrocopy demonstration by Ian Dell'Antonio who together with Bob Horton set up a SBIG spectrograph on the 16-inch Meade. Spectra were obtained and compared from Vega, beta Lyrae, and the Ring Nebula.
The Clark and 12-inch Meade were also opened for the enjoyment of mostly members.
Light clouds descended from the north just as the session was ending at 23:10.