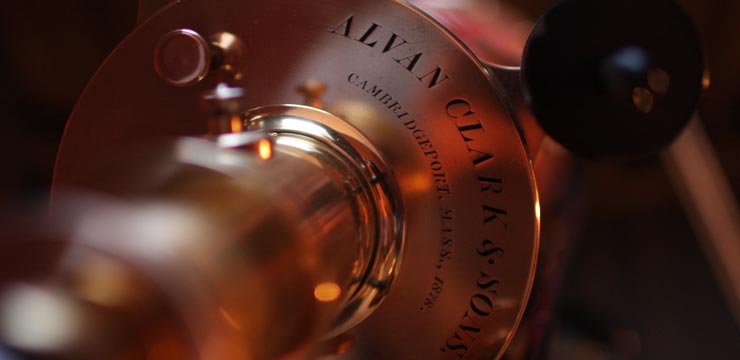 8-inch Alvan Clark Refractor
The telescope that sits atop the silo-like structure at Seagrave Memorial Observatory is the pride and joy of the Skyscrapers organization. It is a refractor with a lens 8 ¼ - inches in diameter and a focal length of 105 inches, providing an f-ratio of about 13. The Clark telescope was purchased by Skyscrapers in November 1936 from the estate of Walter F. Angell, a cousin of Frank Evens Seagrave who had bequeathed it to him in August 1934. Though this antique telescope was refurbished in 2003, the quality of the images provided by the refractive glass elements in the front of the tube has never wavered.
In fact, while Skyscrapers history with the instrument goes back to 1936, it is indeed much older than that. You see, in 1878, a young man from Providence, Frank Evens Seagrave, received this Clark telescope for his 16th birthday present. (Frank turned 16 years old in 1876. However, it took two years for the scope to be built and delivered.) At his father's residence at 119 Benefit Street they built the first Seagrave observatory (also a silo-like structure) to house the telescope.
There it stayed, collecting the light of the Moon, the planets, comets, asteroids and variable stars until coal dust and gas lamps lighting the city streets started to affect Frank's observations. He looked around New England and finally settled upon 47 Peeptoad Road in North Scituate, where he built our Seagrave Memorial Observatory and moved his beautiful Alvan Clark to in 1914.
And the rest, they say, is history.
Related Articles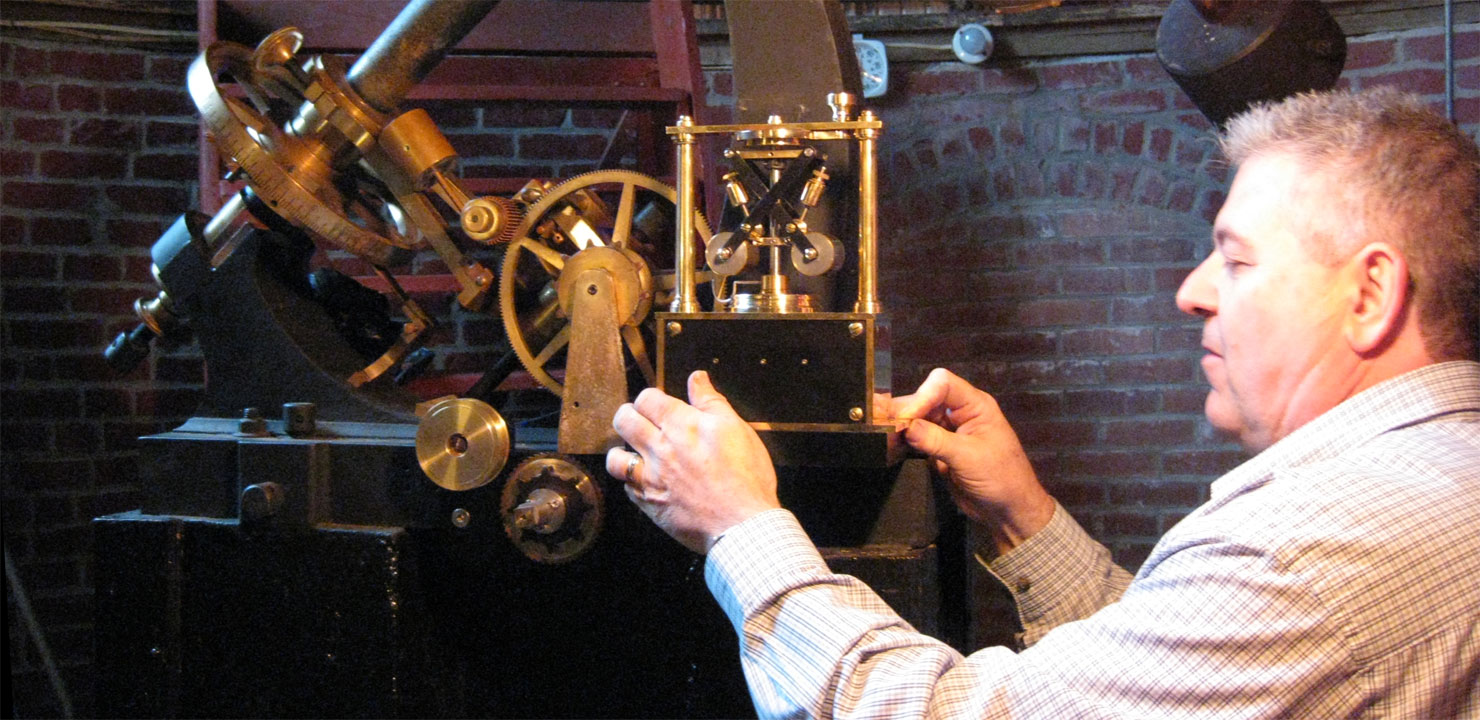 It has truly been an honor spending some time over the last few years working on the Clark Weight Drive Project for Seagrave Memorial Observatory.
In 2003, Al Hall led a major restoration effort on Seagrave Observatory's Alvan Clark Telescope.
Related Images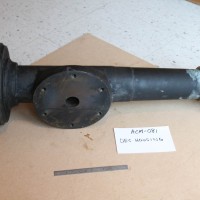 In 2010 Seagrave Memorial Observatory's 8-inch Alvan Clark telescope was completely restored in a 2-month long project led by Al Hall and contributed to by about a dozen Skyscrapers members. Here are some photos from the restoration and immediately following the telescope's return to service.