July 9: Monthly Meeting
Comets" Frozen Time Capsules & Stardust Mission Status
Martha Hanner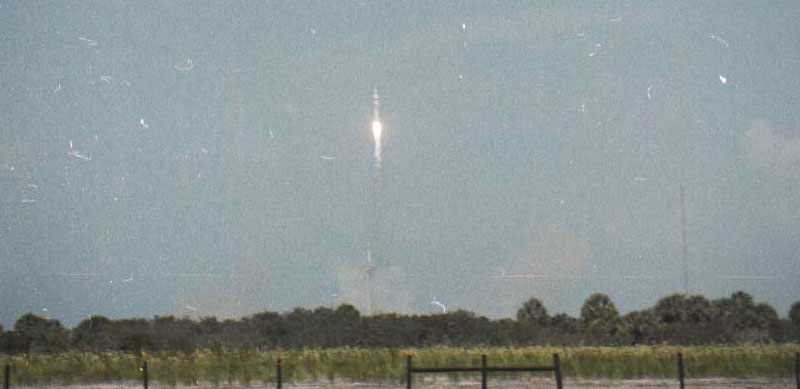 Dave Huestis recounts a trip to Cape Caneveral in 1975 during which he witnessed the conclusion of the Apollo program with the last Saturn rocket launch.
On June 27, the planets Mercury and Venus are so close in the western sky at sunset that they will appear as one object to the naked eye. July's other highlights include a couple of meteor showers at month's end.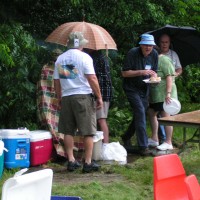 Splash and Dash... Patter and Scatter.... Just a few words to describe fifteen minutes of our wonderful Skyscraper picnic.
Help us complete our archives...